V našich končinách je tento sviatok známy ako mega výhodne výpredaje v čínskych e-shopoch. Ako však tento sviatok vznikol? Populárny čínsky "sviatok" všetkých slobodných, ktorý je 11.11 vznikol takmer pred 30 rokmi.

Výstrelok štyroch študentov na mužskom internáte
Deň nezadaných známy aj ako Bakalársky deň (alebo deň Bakalárov) vznikol ešte na univerzite v Nanjing v roku 1993. V priebehu 90-tych rokoch sa tento "sviatok" rozšíril aj medzi ďalšie univerzity v meste. 11. november (listopad) bol vybraný zámerne, pretože pozostáva zo štyroch samostatných číslic "1".
Existuje niekoľko legiend spojených s týmto sviatkom. Tá najpopulárnejšia je, že vznikol na pôde internátnej kultúry v Nanjingu. Pôvodne malo ísť o štyroch študentov z mužského internátu Mingcaowuzhu na Nanjing-skej Univerzite, ktorí diskutovali o tom, ako sa vymaniť z jednotvárnosti byť slobodnými. Dohodli sa, že 11. november bude dňom osláv všetkých nezadaných.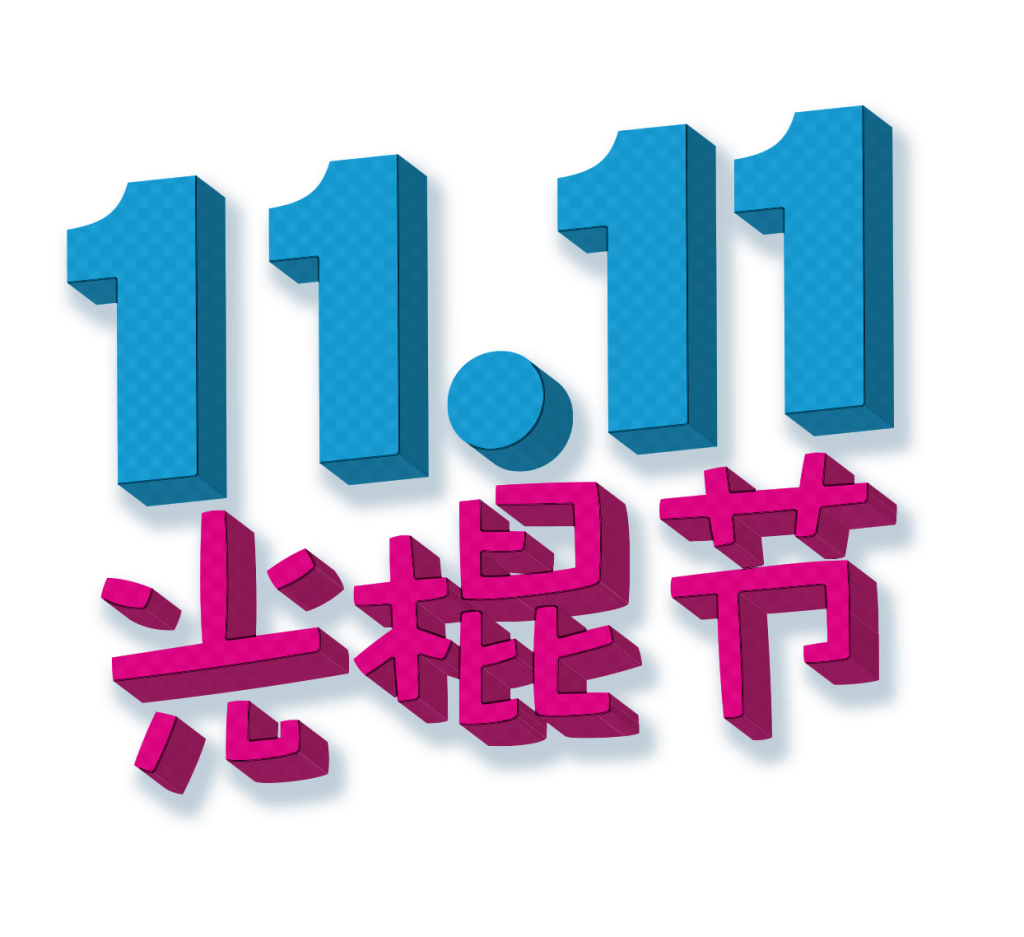 Táto činorodosť sa šírila univerzitou až presiahla do širšej spoločnosti. Šírenie sa zvyšovalo používaním sociálnych sieti a tento sviatok sa stal čoraz populárnejší aj v súčasnej čínskej kultúre a spoločnosti.
Deň nezadaných teda predstavuje "sviatok" a slúži ako príležitosť na stretnutie slobodných ľudí nezávislých na pohlaví. Najskôr ho oslavovali iba mladí muži a preto bol jeho pôvodný názov "deň Bakalárov". V súčasnosti ho oslavujú vo veľkej miere obe pohlavia. V tento deň sú populárne večierky naslepo, ktoré majú za úlohu zmeniť sociálny status účastníkov. Dokonca niektoré univerzity organizujú špeciálne programy, oslavy, na zhromažďovanie nezadaných.
Najočakávanejšie čínske výpredaje sa preniesli aj do sveta
Už niekoľko rokov po sebe je v našich končinách známy ako deň, kedy ti tieto výpredaje dokážu priniešť skvelé ceny. Najskôr sme tento sviatok mohli postrehnúť na Aliexpress, postupne sa preniesol aj do ďalších čínskych e-shopoch.
Napríklad tržby na Alibabe (matka Aliexpressu), Tmall a Taobao v roku 2013 v tento deň dosiahli 9,3 miliardy USD. V roku 2014 to bolo už 14 miliárd USD a v 2018 až 31 miliárd USD. To sú už naozaj astronomické čísla.
Alibaba dosiahla počas tohto dňa v roku 2017 rekord v počte platobných transakcií. Aplikácia Alipay za sekundu spracovala 256 000 platobných transakcií. Za celý jeden deň spracovala až 1,48 miliardy transakcií. Logistická spoločnosť Alibaby Cainiao takto pripravila až 700 miliónov balíčkov. Počas osláv tohto ,,sviatku" tak ľudia nakupovali približne štvornásobne viac, ako počas amerického Black Friday či Cyber Monday.
Aliexpress tento rok pripravuje mega výpredaje
11.11 bude pravdepodobne jeden z najdôležitejších dátumov pre tých, ktorí sú závislí na zľavových ponukách a nekonečných kupónoch, ktoré nám umožnia kúpiť produkty za najlepšiu cenu.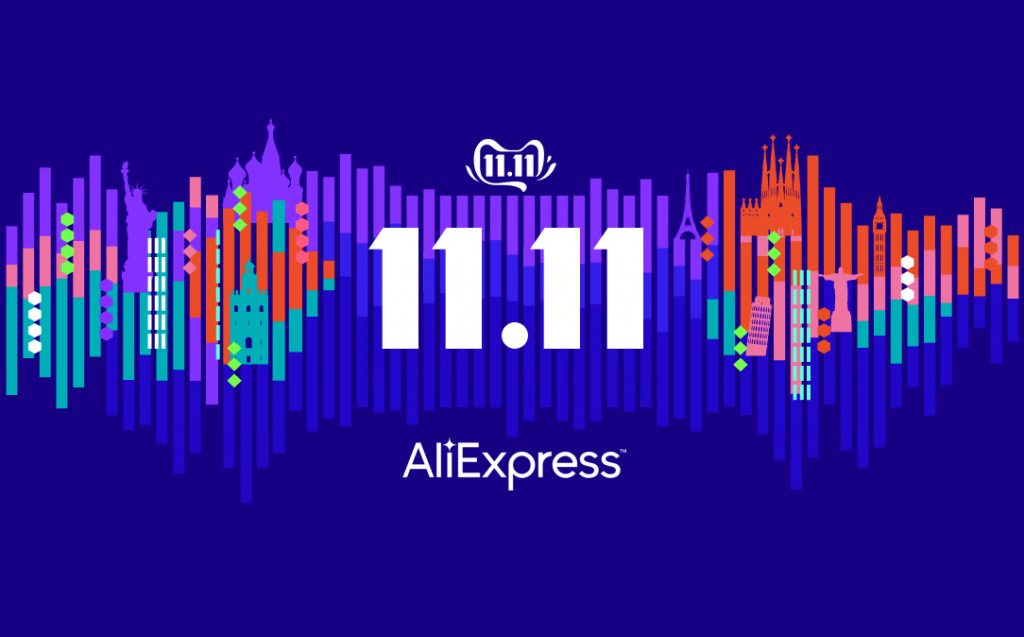 Pri tejto príležitosti od dnešného dňa až do 11. novembra nám Aliexpress dáva možnosť začať pripravovať náš košík na tieto výpredaje a mať odteraz prístup k určitým ponukám. Zľavnené ceny by sa potom mali aktivovať 11.11 približne od 9:00 rána nášho času.
Za týmto účelom pripravil AliExpress exkluzívny portál pre 11.11, ktorý zhromažďuje časť najlepších ponúk a tiež pridáva niektoré exkluzívne kupóny, ktoré môžeš využiť od 11. novembra o 00:00 ako tento zľavový kupón vo výške 1,74 €.
Ako obvykle, AliExpress nám dáva k dispozícii KUPÓNOVÉ CENTRUM, kde nájdeš široký zoznam zľavových kupónov a rôznych propagačných kódov.
Výpredaje 11.11 na Banggoode začínajú už dnes!
Banggood je mimoriadne populárny čínsky e-shop, ponúkajúci aj drahšie produkty bez colných poplatkov a často za veľmi výhodné ceny. Tento rok sa nás Banggood rozhodol prekvapiť a zľavy spustil už dnes!
Top výpredaje tohto predajcu budú prebiehať od 10.11. – 12.11., čiže celé tri dni. Minulý rok sme mohli byť svedkami skvelých cien najmä na telefóny, príslušenstvo do domácnosti, drony a elektrické kolobežky. Už teraz sa nevieme dočkať aké prekvapenie pre nás Banggood tento rok nachystal.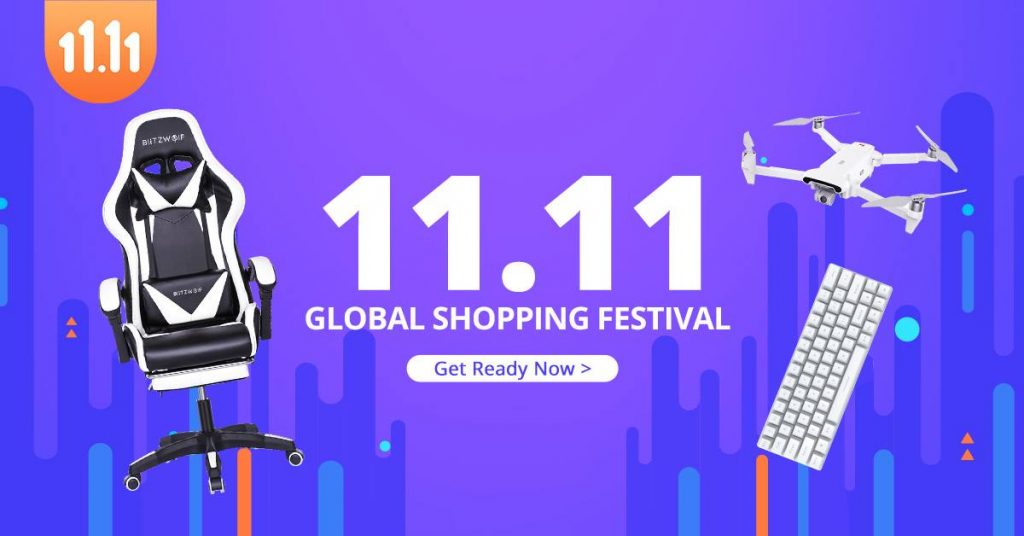 Banggood odporúča:
Potrebujeme tvoju pomoc
Ak si pamätáš, minulý rok sme pre Vás pripravili skvelú súťaž počas výpredajov o zaujímavé ceny práve s e-shopom Banggood. Usilovne pracujeme na tom, aby sme aj tento rok mohli priniesť podobnú, ak nie ešte lepšiu súťaž!

Pomôž nám identifikovať čo konkrétne by sme mali zaradiť do súťaže. Cien bude pravdepodobne viacero. Napíš nám do komentára k príspevku na našej facebookovej stránke, čo konkrétne by to malo byť a možno sa práve na teba usmeje šťastie a potešíme ťa skvelým darčekom. Nezabudni si pozrieť článok, ako správne nakupovať, pretože to bude veľmi dôležité pre zapojenie sa do súťaže.
zdroj: wikipedia