Nový model Xiaomi smart vysávača z roku 2019 s označením STYJ02YM, ktorý skôr poznáš pod názvom Xiaomi Vacuum 2 je pravdepodobne najlepšou voľbou v pomere cena=kvalita.
Xiaomi Vacuum 2 s báječnou cenou na EU sklade
V spolupráci s čínskym eshopom Banggood sme pripravili jedinečný kupón. Tento robotický vysávač kúpiš len za 215€ a doručenie môže trvať maximálne 7 pracovných dní.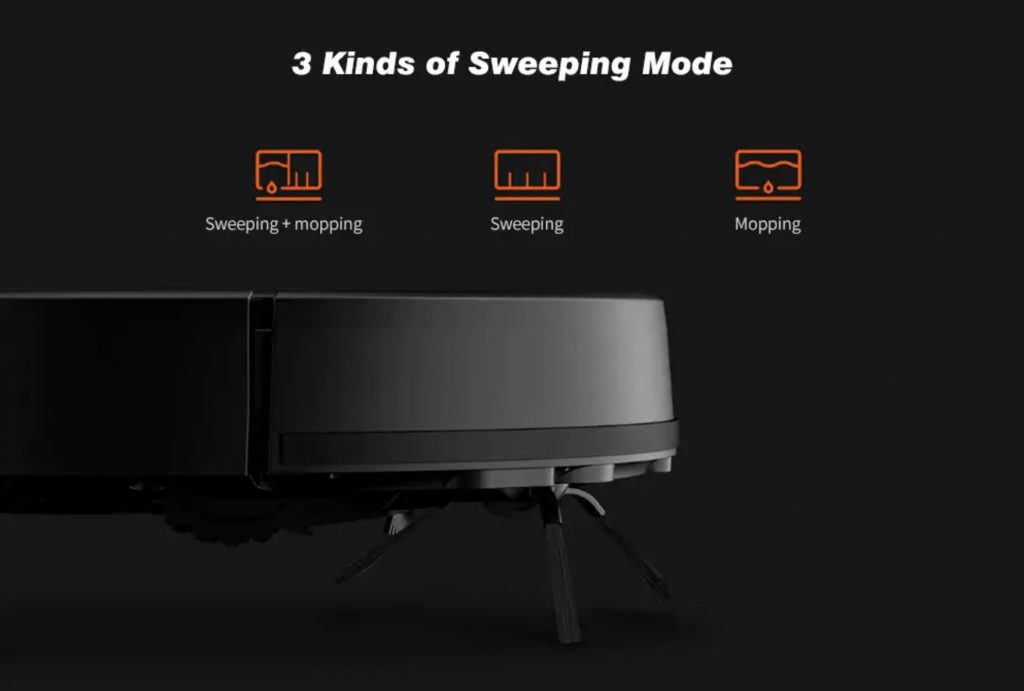 KĽÚČOVÉ VLASTNOSTI:
Sací výkon: až do 2100 Pa
Prekonávanie prekážok: do 2cm
Materiál: plast, kov
Samo nabíjanie: áno
Ovládanie: pomocou aplikácie Xiaomi miHome (je to čínska verzia, potrebné zmeniť región na China mainland)
Funkcie: vysávanie, mopovanie (pokročilé), vysávanie aj mopovanie, mapovanie miestností, zónové vysávanie, no GO zone,
Balenie obsahuje: 1x robotický vysávač, 1x čínsky manuál, 1x 2v1 nádoba na vodu (550ml), nádoba na prah (550ml), 2x bočné metlička, 1x hlavná metlička, 1x mopovacia handrička 1x mopovacia handrička (špeciálna), 1x mopovací nadstavec
Batéria: 3,200 mAh, 110 min.
Plocha: do 180m2
Laserové navádzanie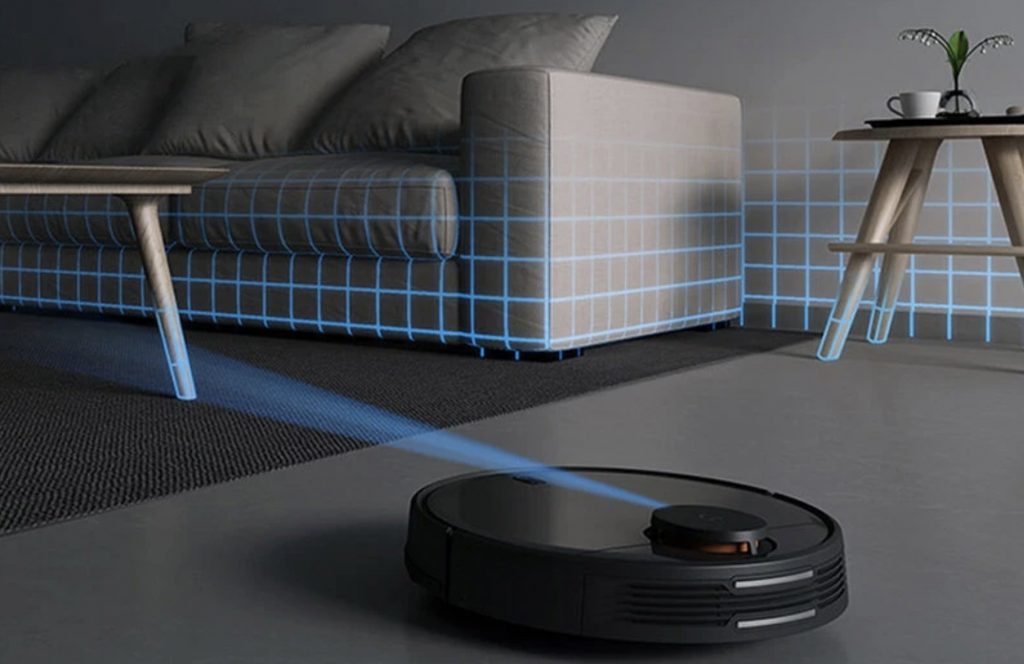 Xiaomi Mijia STYJ02YM robotický vysávač, má podobný dizajn ako jeho starší brat Xiaomi Mi Robot. Výhodou týchto vysávačov je LDS laserový snímač, ktorý dokonale mapuje územie, resp. miestnosti. Mapovanie pomocou LDS spoločne s AI pomáha robotovi efektívne zametať/umývať miestnosť bez toho, aby na to isté miesto nevstúpil 2x (pokiaľ mu neprikážete aby prešiel vybrané územie niekoľko krát, táto funkcia sa volá ZONE CLEANING)
Pokročilé mopovanie
Pokročilé mopovanie znamená dve veci. Tou prvou je, že si elektronicky (v aplikácií) zvolíte množstvo vody, ktoré má mop použiť na umývanie konkrétnej plochy. Druhou nemenej dôležitou vecou je mopovanie plochy do tvaru Y. Znamená to, že robotický vysávač kopíruje mopovaciu plochu v tvare písmena Y, takže prejde jedno miesto až 3x. Táto funkcia sa nám mimoriadne osvedčila pri testovaní Xiaomi Viomi V2.

Nastavenie virtuálnej steny
Vďaka nastaveniu virtuálnej steny v aplikácií miHome, môžete robotovi zakázať vstúpiť do miestnosti, do ktorej nechcete aby vstupoval, prípadne vytýčite koberec, kde nechcete aby robotický vysávač vysával alebo mopoval.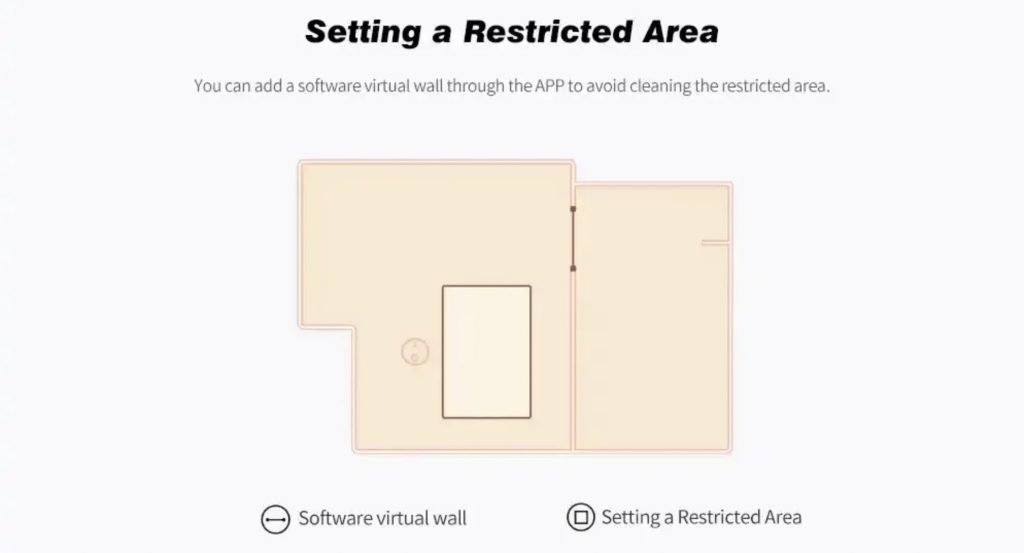 Výber vysávania/mopovania konkrétnej miestnosti
Skvelá funkcia, vďaka ktorej robot automaticky zistí a rozdelí mapu domu alebo bytu na konkrétne miestnosti. A aj vďaka tomu si môžete pohodlne zvoliť, ktorú miestnosť a kedy ma robot povysávať/mopovať.
Pre koho je Xiaomi Vacuum 2 – STYJ02YM robotický vysávač?
Ako sme spomenuli v kľúčových vlastnostiach, na jedno nabitie by mal robot povysávať/mopovať 180 m2, alebo na jedno nabitie prejsť 110 minút. 180m2 sa možno zdá byť málo, ale treba brať do úvahy len plochu, na ktorej bude robot pracovať, nie celú plochu bytu alebo domu. Ideálny do menšieho domu alebo 2 až 4 izbového bytu.