Pred niekoľkými mesiacmi Xiaomi predstavilo Mi TV Lux, je to transparentná TV ktorá spôsobí revolúciu. A to tým, že kombinuje najnovšie technológie a absolútne transparentný panel. Pri pozeraní ti tak ostanú oči a ústa dokorán otvorené.
Xiaomi použilo na túto TV sklenený panel, do ktorého je zakomponovaný pixelový kryt s extrémne malými rozmermi. Týmto spôsobom sa dosiahne, že sú takmer neviditeľné voľným okom, čím sa dosiahne transparentný efekt.
Transparentná TV od Xiaomi zachytená na prvom unboxingu
Odvtedy sme mohli vidieť iba niekoľko krátkych videí alebo obrázkov, kde bola zachytená táto transparentná TV. Kanál Linus Tech Tops s viac ako 12 miliónmi odberateľov na YouTube, urobil pravdepodobne prvý úplný unboxing tejto veľkolepej telky.
Na videu môžeme pozorovať priehľadný efekt tejto TV. Vďaka jasu sú navyše farby a detaily v jasnom prostredí viditeľné veľmi zreteľne. Tento dojem je úplne úžasný alebo dokonca nepredstaviteľný, rozhodne je na zamyslenie, či vôbec takáto technológia je pre bežného zákazníka užitočná.
Linus Tech Tips nám ukazuje základňu tejto Xiaomi Mi TV Lux, spodnú priečinok, kde je umiestnené "srdce" tejto televízie, ako aj potrebnú konektivitu, ktorá je potrebná pre chod tejto televízie.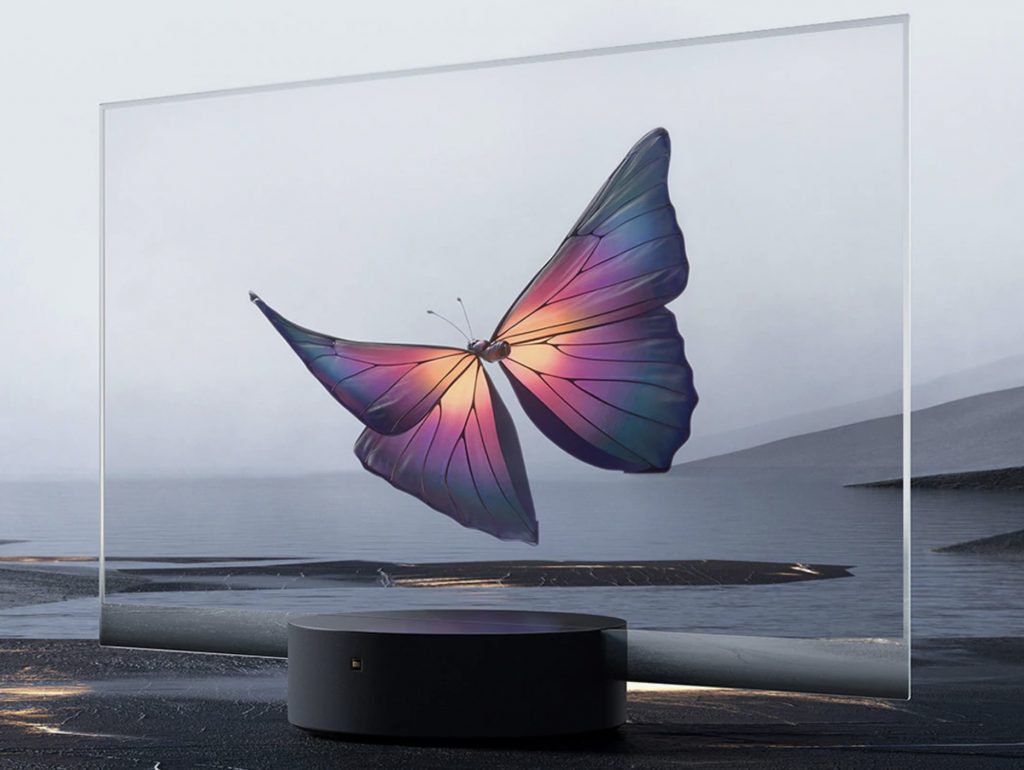 Zdá sa, že Xiaomi Mi TV Lux samozrejme vykazuje príliš tenké pixely, čo má za následok, že vo veľmi malej vzdialenosti nie je kvalita obrazu najlepšia a ukazuje takzvané "zuby píly".
Xiaomi Mi TV Lux kúpiš aj na Aliexpress
Túto transparentmnú TV kúpiš aj na Aliexpress u obchodníka Mi-Mijia Outlets Store, ktorú túto telku predáva za vyše 8000 EUR vo veľkosti 55 palcov. Ak si fanúšikom technológií a je ti jedno koľko produkty stoja, možno by to malo byť v tvojej obývačke.
Určite ide o veľmi zaujímavé video nielen pre všetkých fanúšikov značky Xiaomi a ich ekosystému tak aj pre všetkych technologických fanúšikov. To, či sa transparentná TV od Xiaomi uchytí a či sa podarilo spôsobiť touto TV revolúciu v segmente ukáže až čas. Bude zaujímavé sledovať, či aj konkurencia bude následovať túto novú technológiu.