Každý z nás pravdepodobne niečo v živote reklamoval. A pokiaľ nakupuješ na čínskych eshopoch vieš, že reklamácia prebieha úplne inak ako u nás v Európe. Pre čínske eshopy neplatia pravidla, a v podstate pri reklamáciách musíme bojovať. Dnes ti povieme ako sa vyhnúť najčastejšiemu problému pri reklamácií na populárnom eshope Banggood.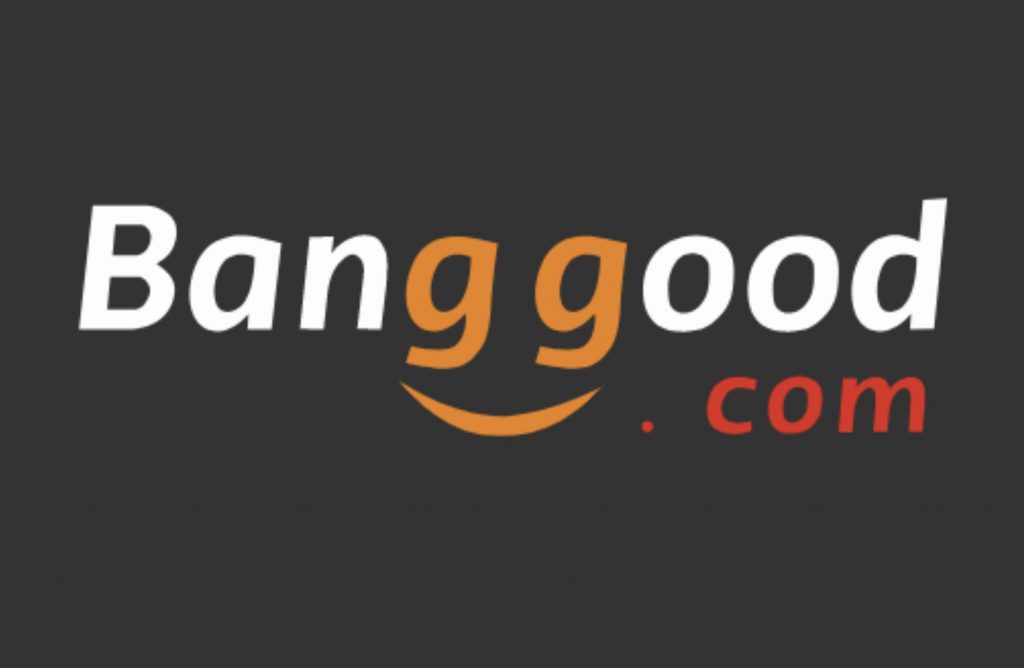 Reklamácia na Banggood, ako teda začať?
Ak už sa nám nanešťastie niečo pokazilo, tak v prvom rade potrebujeme nájsť kontaktný formulár. Následne rozklikneš možnosti podľa obrázka. Niekedy sa môže stať, že produkt príde poškodený alebo nefunguje. V tom prípade klikneme na "items received with quality problem".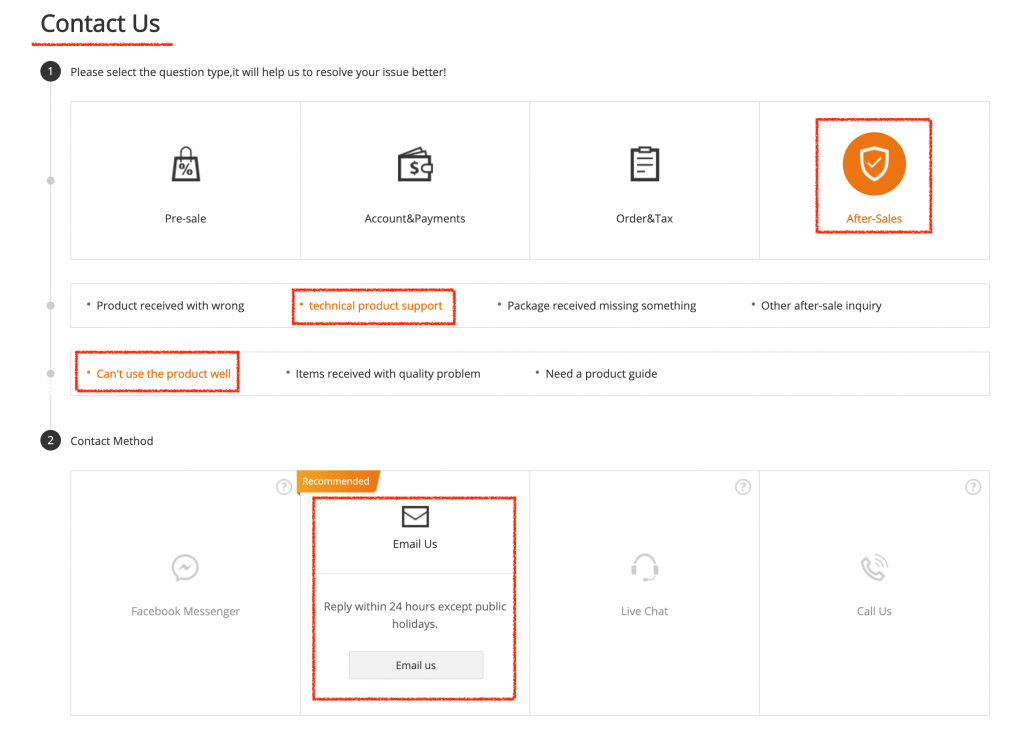 Spôsob komunikácie
Pri väčšine reklamácií komunikuje eshop emailom, môže sa stať, že ti systém ponúkne aj chatovanie v Massengeri. Email však je podľa nášho názoru lepšia voľba. AJ keď má Banggood napísanú odpoveď do 24h stáva sa, že odpisujú až do 72h. Takže sa na to priprav.
Najčastejší problém
Banggood takmer vždy vyžaduje pri začatí reklamácie fotky poškodeného produktu ale najmä SKU štítok. Čo to je? SKU štítok je ich unikátny čiarový kôd, resp. kôd pod ktorým majú tento výrobok zalistovaný v systéme. Už sa nám niekoľko ľudí sťažovalo, že Banggood odmietol začať reklamačné konanie bez fotografie tohto štítku.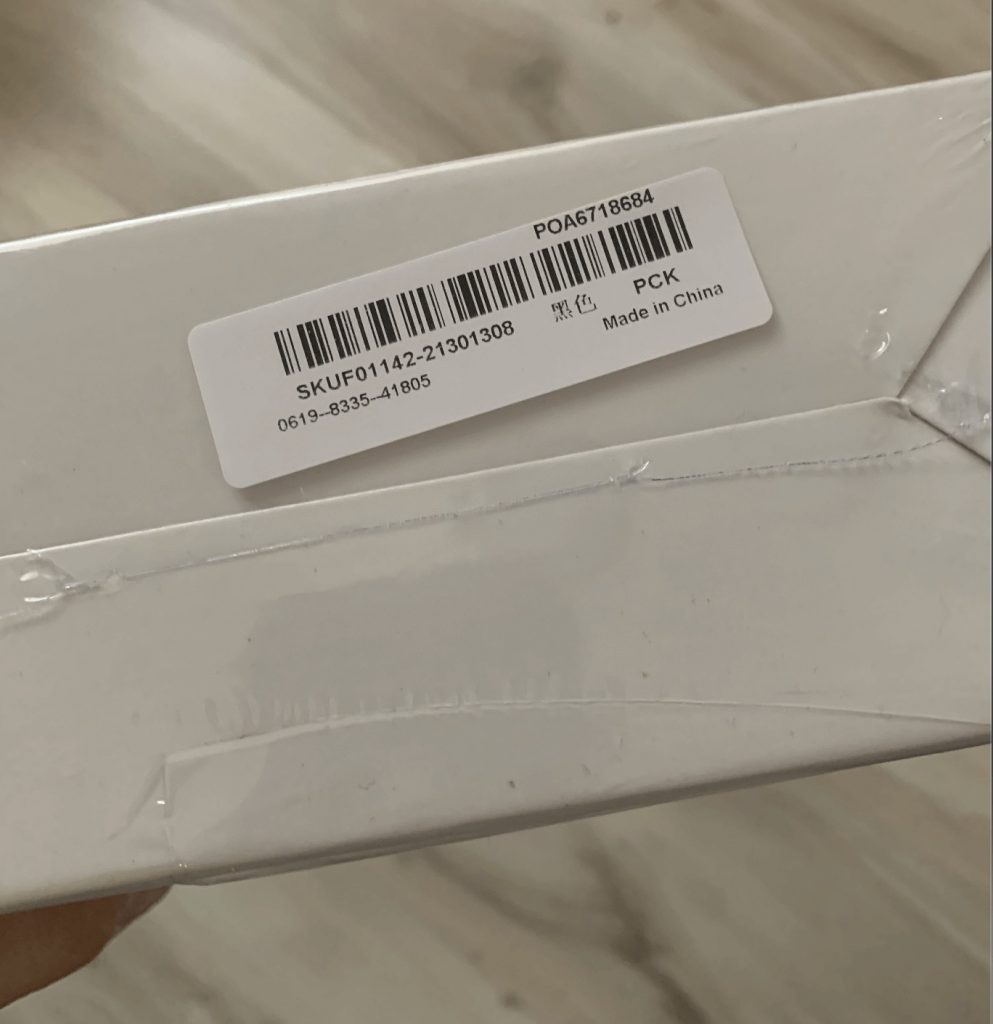 Priprav si železné nervy
Len málokedy sa stane, že reklamáciou vyriešiš 1-2 mailami. Reklamácia na Banggood môže trvať aj 2 týždne a môžu vždy niečo vyžadovať navyše. Podľa našich skúseností, je úspešnosť týchto "sporov" približne 70% v prospech zákazníka.
Často pomáhame aj my
Objednávky, ktoré prešli priamo cez nás majú zaistenú lepšiu podporu. Čo to znamená? V prípade ak by Banggood neodpovedal na tvoje emaily, alebo by nechcel evidentnú chybu výrobku uznať ako reklamáciu, vieme v tomto prípade na eshop pritlačiť. Nakoľko priamo spolupracujeme spolupracujeme s Banggoodom, komunikujeme aj priamo s manažérmi. Veľa krát sa stane, že práve naša urgencia pomôže a zákazníkovi vratia peniaze alebo pošlú nový tovar.