Novinka OnePlus 8T je smartfón, ktorý pravdepodobne zaujme len tých najnáročnejích používatešov. A vôbec sa nedivíme, pretože jeho výbava a cenaje nekompromisná. Pokročilý 120Hz displej, výkonný procesor Snapdragon 865, štvornásobný fotoaparát, podpora 5G či 65 W nabíjanie. 8T kúpiš v striebornej a svetlo zelenej farbe s matnou povrchovcou úpravou zadnej časti.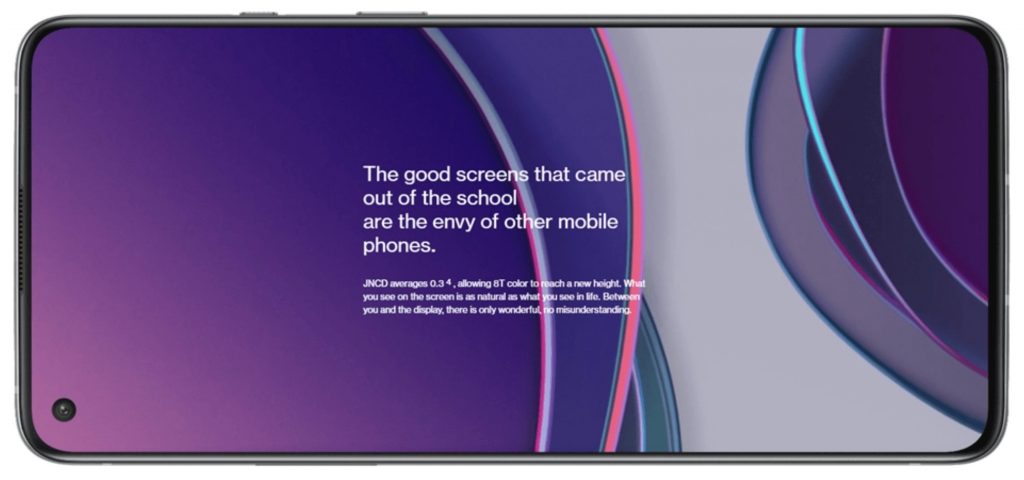 Kupón na Banggoode
V spolupráci s ovreným čínskym eshopom Banggood sme pripravili špeciálny kupón pre túto novinku. Cena s kupónom pre verziu 8GB +128GB je 440 EUR. Doprava EU Priority Line je v cene 3,35 EUR.
OnePlus 8T je zameraný na displej
O čom to hovoríme? Displej mobilu sa pýši uhlopriečkou 6,55″ s veľmi jemným rozlíšením 2400 x 1080 pixelov. Nespochybniteľnú kvalitu displeja umocňuje obnovovacia frekvencia 120Hz. V podstate to znamená, že všetky pohyby a animácie na telefóne sú príjemnejšie a plynulejšie. A už štandardom tejto značky je zabudovaný snímač odtlačkov prstov v displeji.
Fotoaparát, ktorý ťa bude baviť
V útrobách sklenenej zadnej časti telefónu dominuje vystúpený obdĺžníkový fotomodul, ktorý v sebe ukrýva štyri šošovky. Hlavný snímač je od Sony a ma označenie IMX586, disponuje optickou aj elektronickou stabilizáciou a svetelnosťou f/1,7. Vo výbave je aj širokouhlý 16 Mpx objektív, makro kamera s rozlíšením 5 Mpx a konečne čiernobiely 2 Mpx senzor. Skvele pôsobí aj rýchle prostredie fotoaplikácie vo vnútri telefónu, ktorá ponúka tiež väčšie množstvo nastavení pre náročnejších fotografov.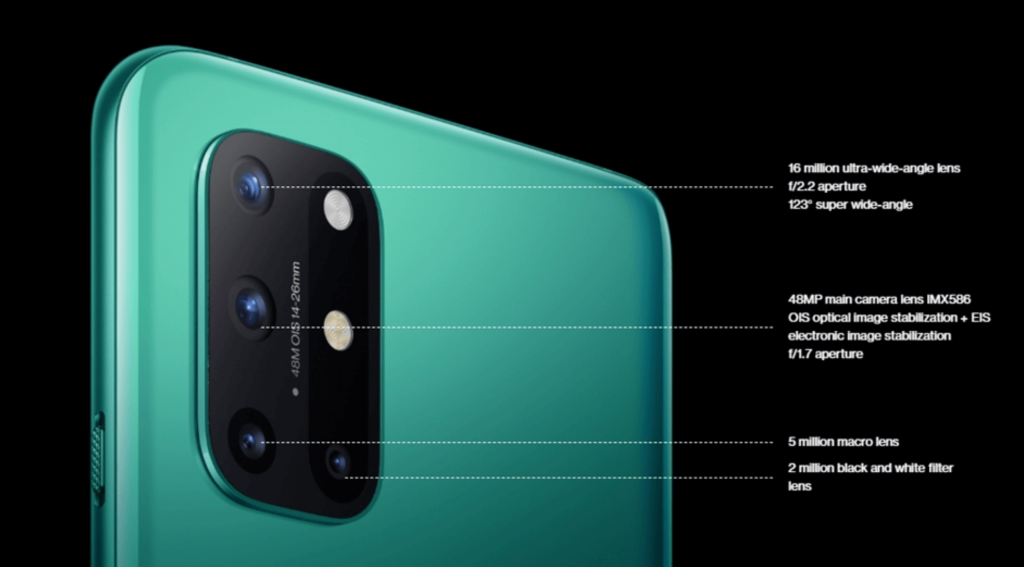 Videa v profi kvalite
Natáčať a upravovať videá v kvalite 4K pri 60 snímkoch za sekundu môžeš teraz ako profesionál. Video teraz môžeš aj umelecky rozostriť za použitia efektu bokeh. Tento efekt dodá videu jedinečný a osviežujúci vzhľad. Telefón dokáže natáčať aj plynulé filmové zábery vďaka super stabilnému režimu.
Tešiť sa môžeš na extrémne rýchle nabíjanie
V telefóne OnePlus 8T nájdeš až 4500 mAh batériu, s ktorou zvládneš aj náročnejší deň bez otravného nabíjania. V balení nájdeš aj perfektný 65 W adaptér a už behom 15 minút sa môžeš tešiť na celý deň fungovania.
Výkonný procesor aj pamäť RAM
Nad otázkou výkonu už nie je potrebné špekulovať. Novinka OnePlus 8T beží na Snapdragone 865, ktorý dopĺňa podľa potreby pamäť RAM 8GB alebo 12GB. Internú kapacitu môžeš mať buď 128GB alebo 256GB. Grafický čip Adreno 650 ponúka citeľne lepší výkon ako predchadzajúce generácie.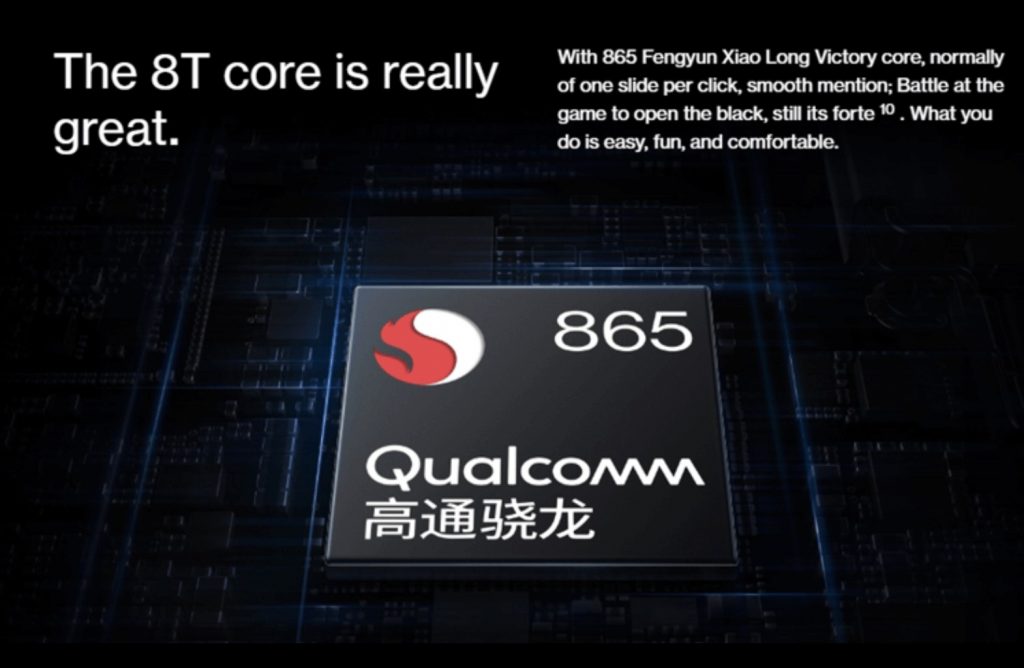 OnePlus 8T a Oxygen OS
Priaznivci OnePlus milujú tieto zariadenia najmä kvôli nadstavbe Androidu a teda Oxygen OS. V podstate ide o čistý Android, ktorý v sebe nesie unikátnu softvérovú nadstavbu, vďaka ktorému je zážitok z používania tohto telefónu ešte lepší. Pravdepodobne najdôležitejšou vlastnosťou tohto systému je jeho stabilita. A práve kvôli nej ma táto značka toľko fanúšikov.