Príchod ďalšieho špičkového procesora Qualcomm sa už blíži. Hovoríme o procesore Snapdragon 875, ktorý by mohol "dať život" Xiaomi Mi 11. Nedávno bol dokonca videný v AnTuTu a rovno s dych berúcim skóre.
Tento kryci vzhľad Snapdragonu 875 (lahaina je jeho krycie meno) v AnTuTu, sa naťahuje takmer k 850 000 bodom (presnejšie 847 868 bodov) a tým prekvapil drvivú väčšinu. Jeho výkon prevýšil vysoko aj Snapdragon 865, ktorý je aktuálne jedným z najlepších procesorov na trhu.
Ak to porovnáme s ostatnými procesormi, tento nový Snapdragon 875 prekonáva Apple A14, ktorý poháňa iPhone 12 so ziskom 660 038 bodov, Exynos 1080 od Samsungu a jeho 693 600 bodov alebo aj najnovší od Huawei, HiSilicon Kirin 9000, ktorý dostáva 693 605 bodov.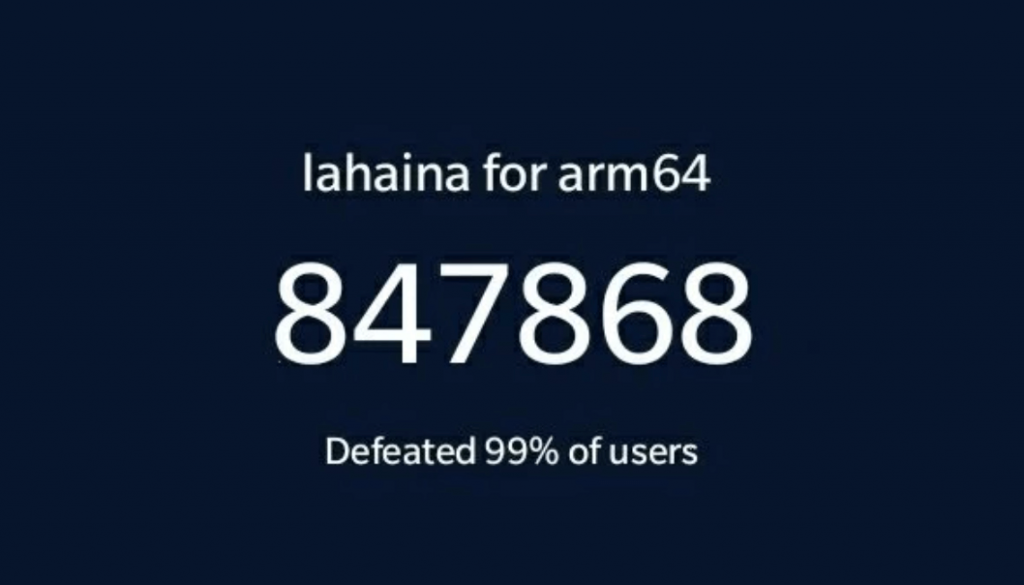 Čo vieme o procesore Snapdragon 875 dodnes
Okrem prekvapivého skóre sa zdá, že vyniká inteligentnými funkciami a lepšou integráciou s 5G. Jeho samotná prezentácia sa uskutoční 1. decembra. Očakáva sa, že Qualcomm bude tento procesor vyrábať vo fabrike Samsung Foundry pri 5nm výrobnom procese.

Rovnako sa očakáva, že Snapdragon 875 prinesie 8 jadier distribuovaných v 1 + 3 + 5 dosiahne vynikajúci výkon a získa až o 25% väčší potenciál, ako ponúka súčasný Snapdragon 865. Všetko naznačuje, že Xiaomi bude bude prvým výrobcom integrujúcim tento procesor. Možno to bude Xiaomi Mi 11?
zdroj: Xiaomiadictos