BlitzWolf BW-GC5 patrí do flotily hráčskych kresiel tohto výrobcu. A práve tento model bude pravdepodobne najvhodnejší aj pre tých ťažších hráčov. A to kvôli maximálnej nosnosti, ktorá je v tomto prípade až do 180kg.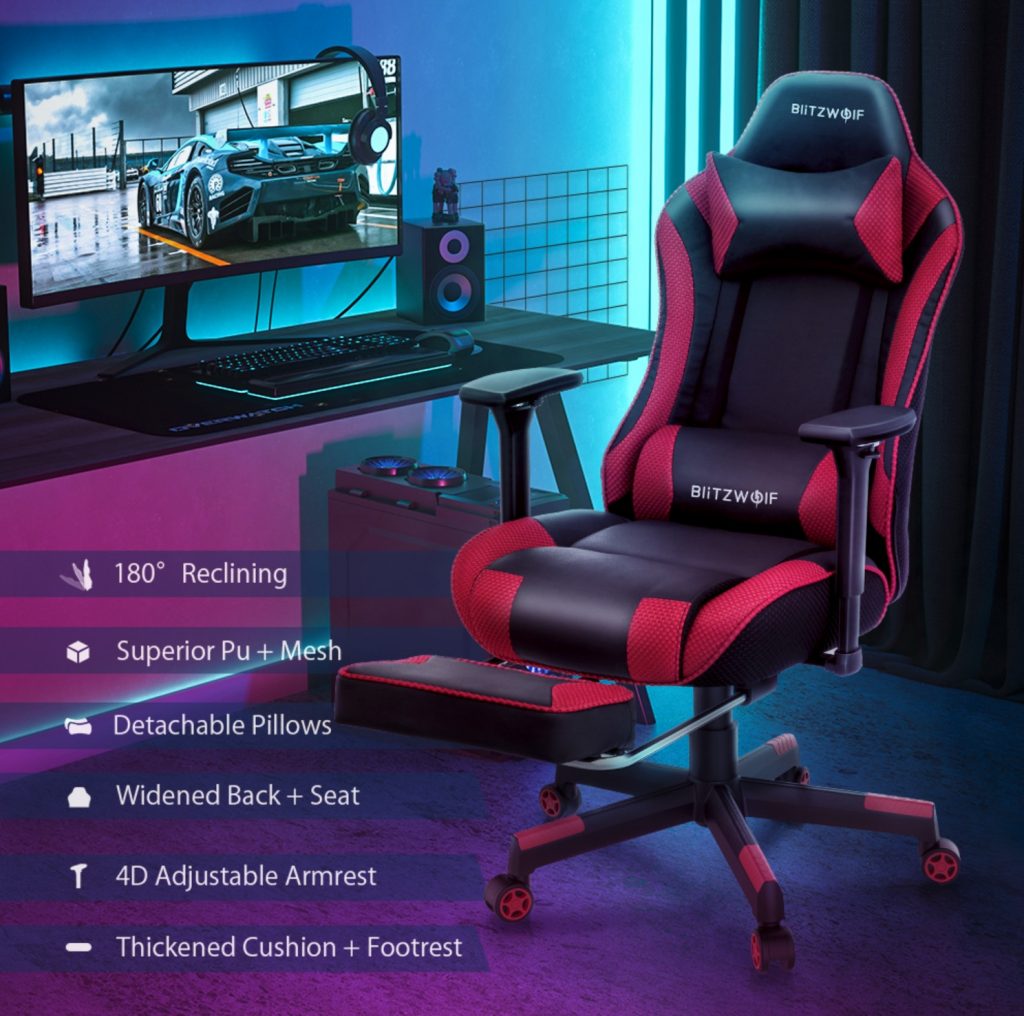 Teraz toto kreslo kúpiš mega výhodne na EU sklade
Značku Blitzwolf ako už iste vieš ponúka populárny eshop Banggood. V spolupráci s ním sme pripravili kupón na toto kreslo v cene 96,36 EUR. Doručenie je do 7 pracovných dní. Doprava EU Priority Line je v cene 10 EUR.
Príjemný material a ergonomický dizajn kresla
Ergonomický dizajn kresla s tzv. vysokým chrbtom dobre sadne aj vyšším alebo väčším hráčom. Maximalizuje pohodlie a PU (imitácia kože) materiál je odolný proti opotrebovaniu, priedušný, priateľský k pokožke a ľahko sa čistí.
Nechýba dvojica vymeniteľných vankúšikov. Jeden je na podporu bedrovej chrbtice a ten druhý na krčnú chrbticu.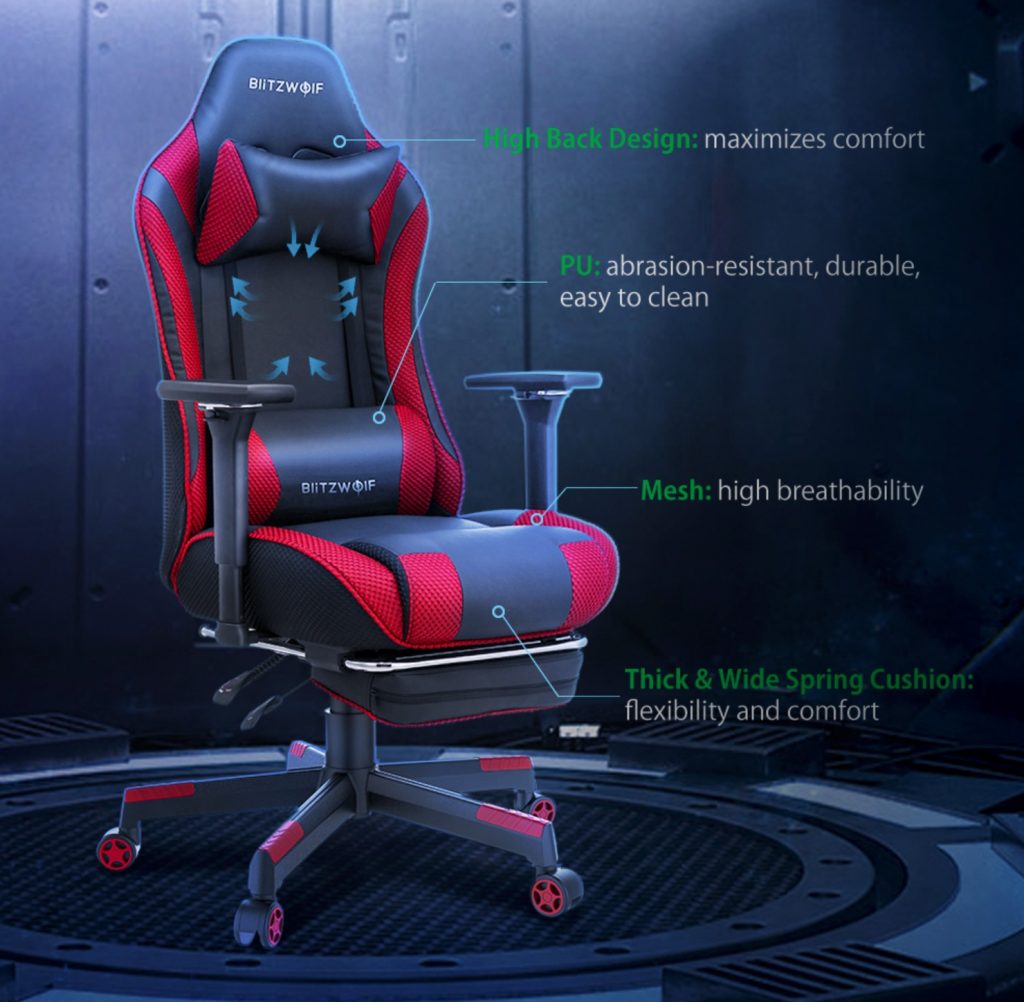 Pozri sa na našu recenziu 😎
Nastaviteľná výška sedadla a 180° natáčanie
Ľahko sa otáča s nastaviteľnou výškou sedadla 48 – 56 cm. Môžeš si prispôsobiť uhol podľa svojich preferencií. Nechýba aj naklápanie až do 180°, ktoré ti umožní príjemné zrelaxovanie.
Zo spodnej strany kresla sa nachádza ešte výklopný vankúšik, ktorý ešteviac umocní tvoje zrelaxovanie tým, že si naň vyložiš nohy. V podstate ťa to môže dostať do horizontálnej polohy.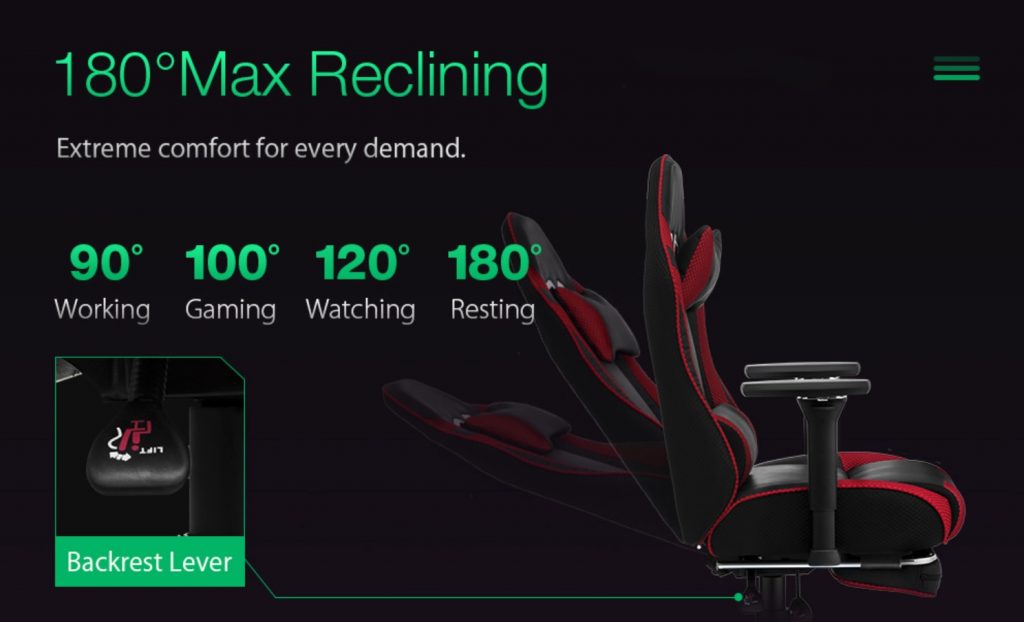 Premeraj predtým než ho kúpiš.
Aj napriek celkom širokým rozmerom, je lepšie si premerať, či ti bude toto hráčske kreslo vyhovovať. Na sedacej časti sú sice po bokoch malé vystupujúce vankúšiky, ale tie by nemali prekážať ani širšej osobe. Rozmery nájdeš v obrázku.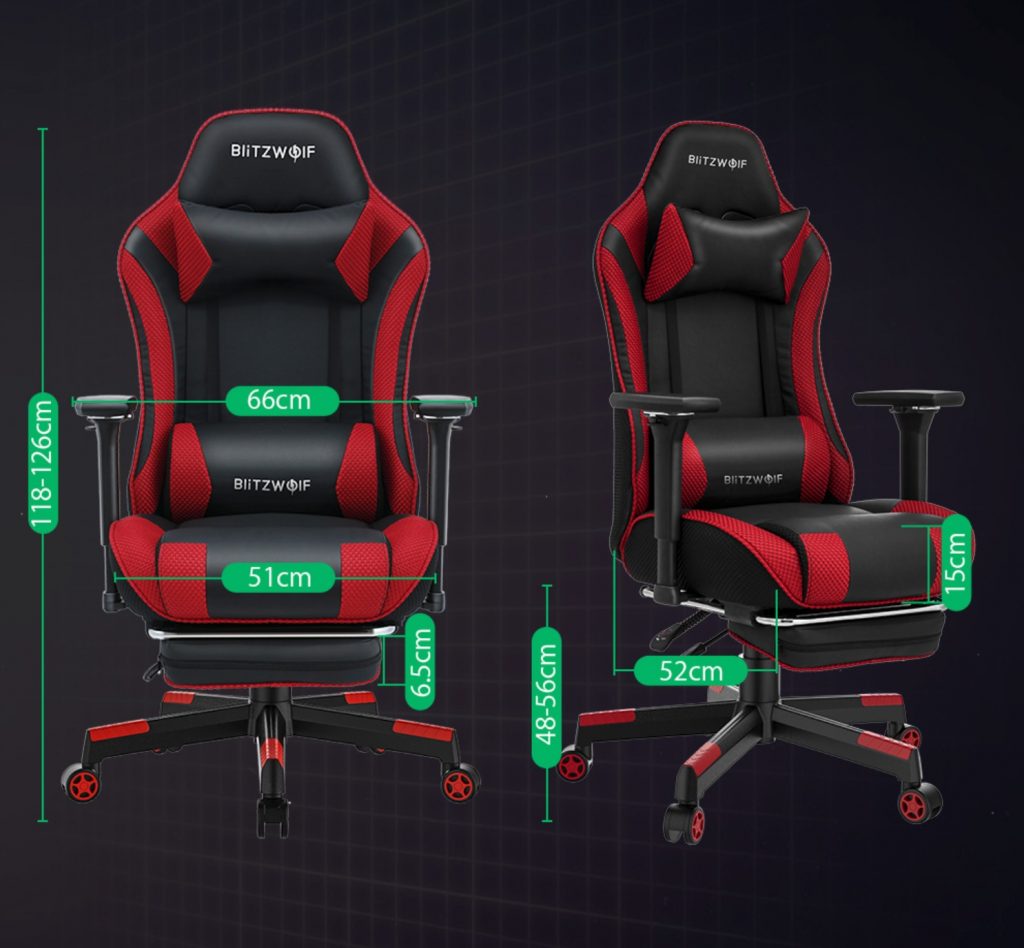 Nosnosť až 180KG!
Toto je prvá herná stolička/kreslo, ktoré má takúto nosnosť. Vačšinou je váha pri podobných kreslách do 150kg. Toto je síce aj najdrajhšie ale pravdepodobne aj najkvalitnejšie kreslo výrobcu.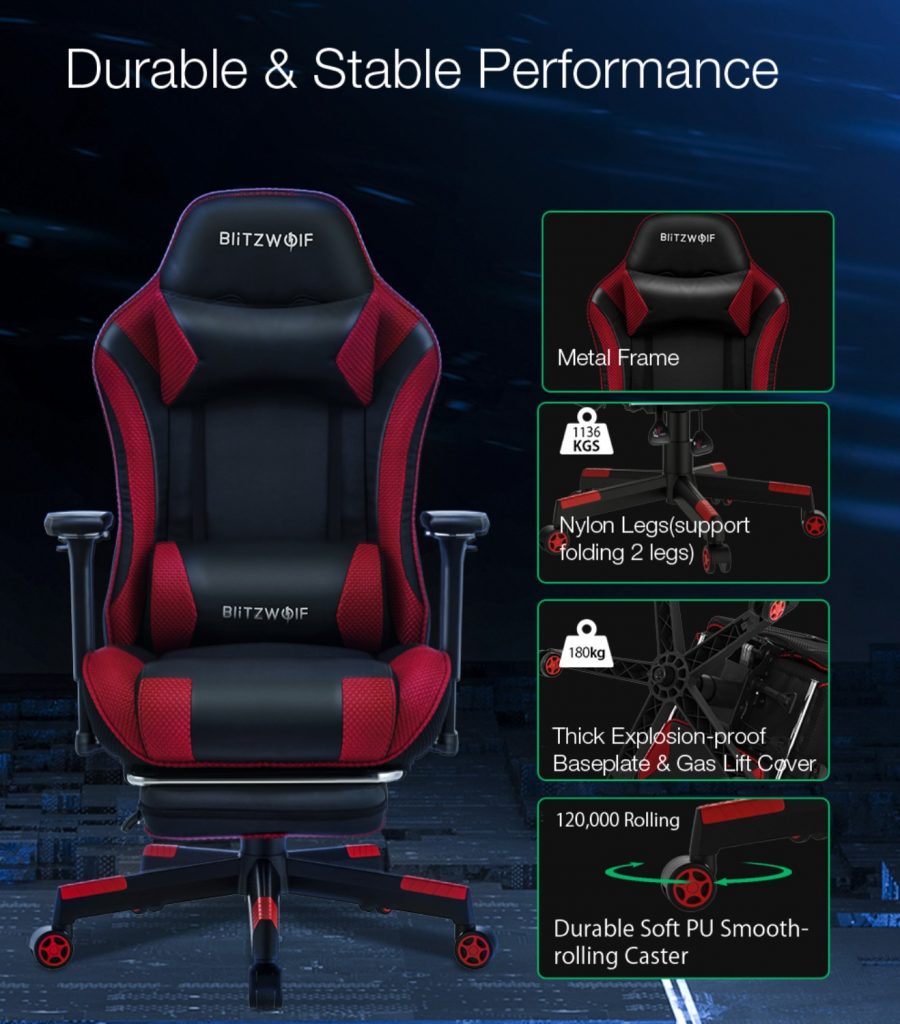 Ak je pre teba toto hráčske kreslo nekonfortné a mohutné, môžeš sa pozrieť na našu recenziu a článok na BLITZWOLF OC1. Je to kancelárska stolička, ktorá je naozaj veľmi pohodlná. Kúpiš ju len za 77€ na EU sklade.