Ak si chceš spraviť doma domáce kino s veľkou plochou ale na druhej strane nechceš veša investovať, potom je AUN M18 s rozlíšením FULL HD skvelou voľbou. Vďaka výbornej promo cene ho kúpiš za dobré peniaze na EU sklade.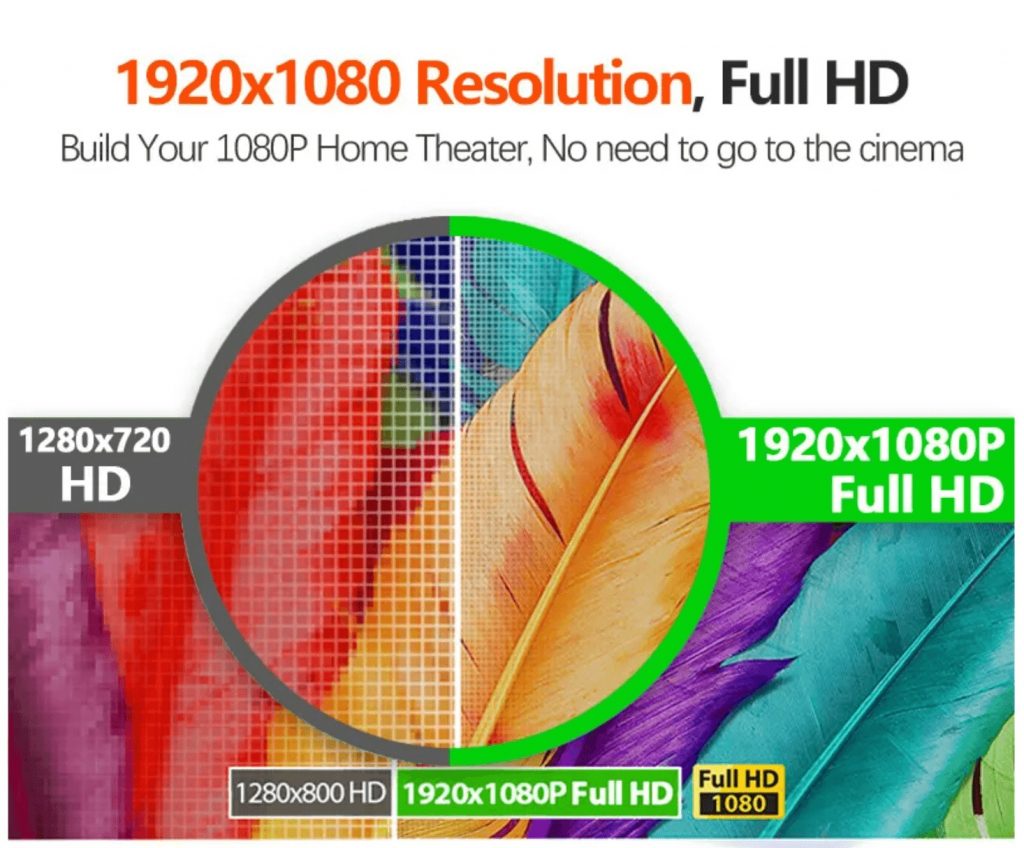 Parádna cena a rýchle dodanie na EU sklade
AUN M18 projektor kúpiš na EU sklade populárneho eshopu Banggood. Tam je tento projektor v špeciálnej promo cene 136EUR. Pôvodná cena bola až 169EUR. Z EU skladu k tebe domov to príde do 3-7 pracovných dní.
Obraz až do veľkosti 100″
Alebo ak chceme do 254cm. S takouto uhlopriečkou už viac nemusíš chodiť do kina. Ak máš doma ideálne podmienky filmy alebo seriály si rozhodne užiješ. Ak chceš pozerať video obsah počas dňa, s kvalitnejším obrazom ti pomôže práve 5500lumenov.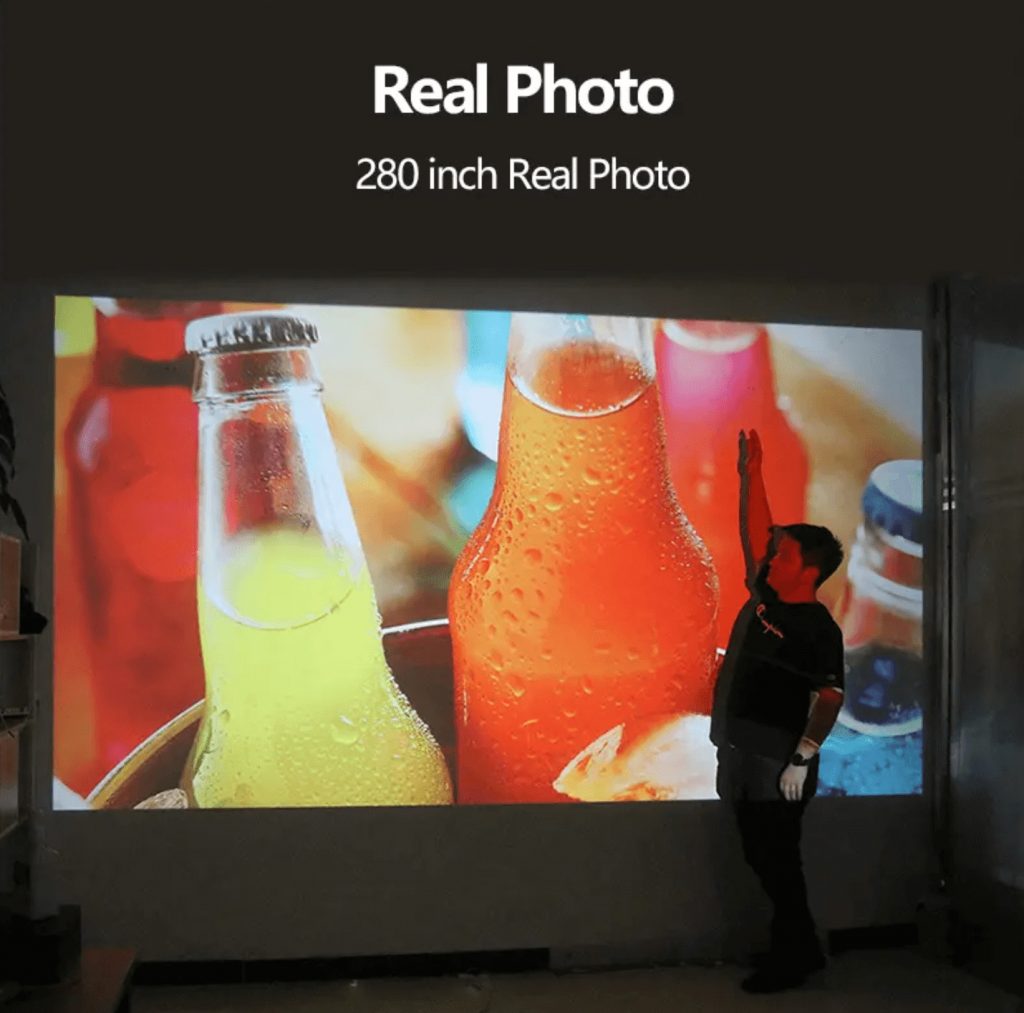 AUN M18 je dostupný aj s OS Android
Pokiaľ si náročný používateľ tak rozšírenejšia verzia tohto projektora ponúka aj vstavaný OS Android. A kúpiš ho tiež na EU sklade a za dobrú cenu 170€. AUN M18P disponuje 1GB operačnou pamäťou a 8GB úložným priestorom, nie je to veľa, ale na druhej strane na zopár užitočných appiek to stačí.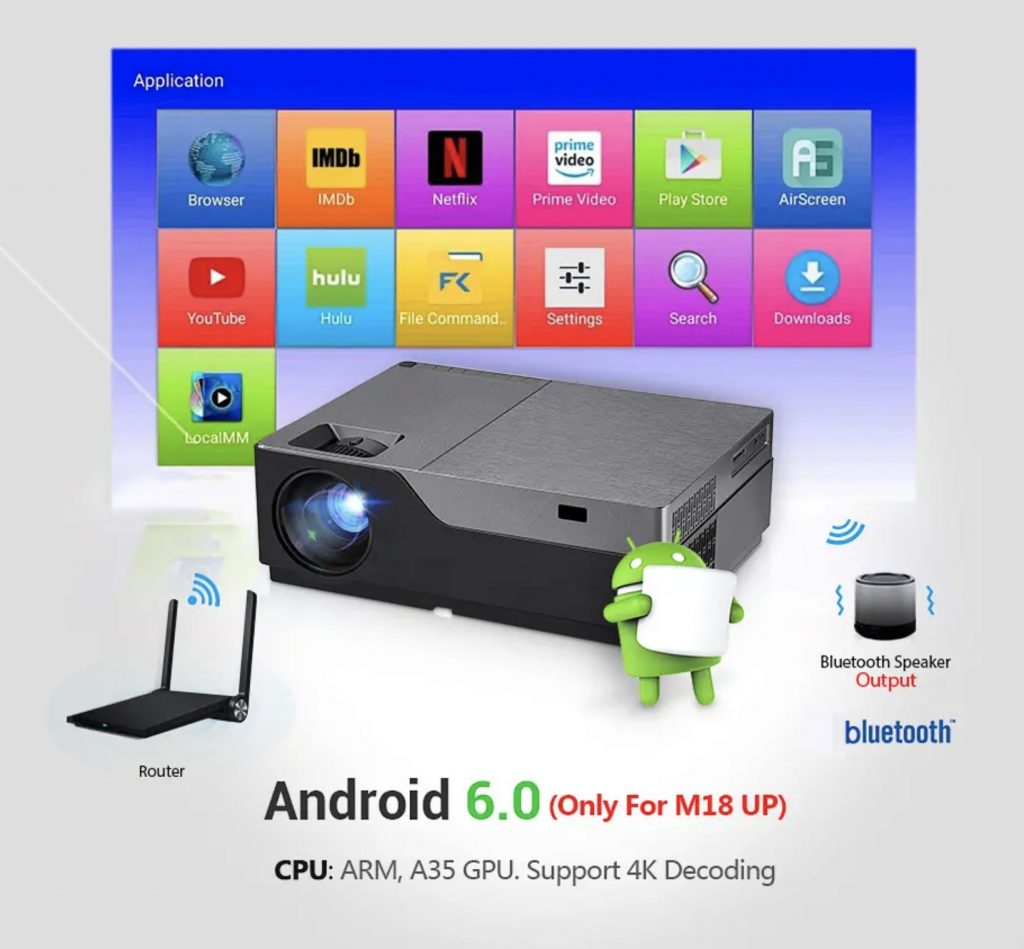 Výhodou je univerzálna pripojiteľnosť
Projektor je vybavený viacerými portami. Nechýba 2x HDMI vstup, 2x USB vstup z toho jeden z portov je určený len na nabíjanie a 3,5mm Audio konektor. Okrem týchto asi najdôležitejšich portov výrobca pridal aj slot na pamäťové karty, čo môže byť skvelé na prezeranie fotiek z dovolenky alebo iných výletov. Pre všestranných tu ešte máme aj VGA vstup. Potešujúcou spravou je, že v balení sa nachádza napajací kábel s EU koncovkou.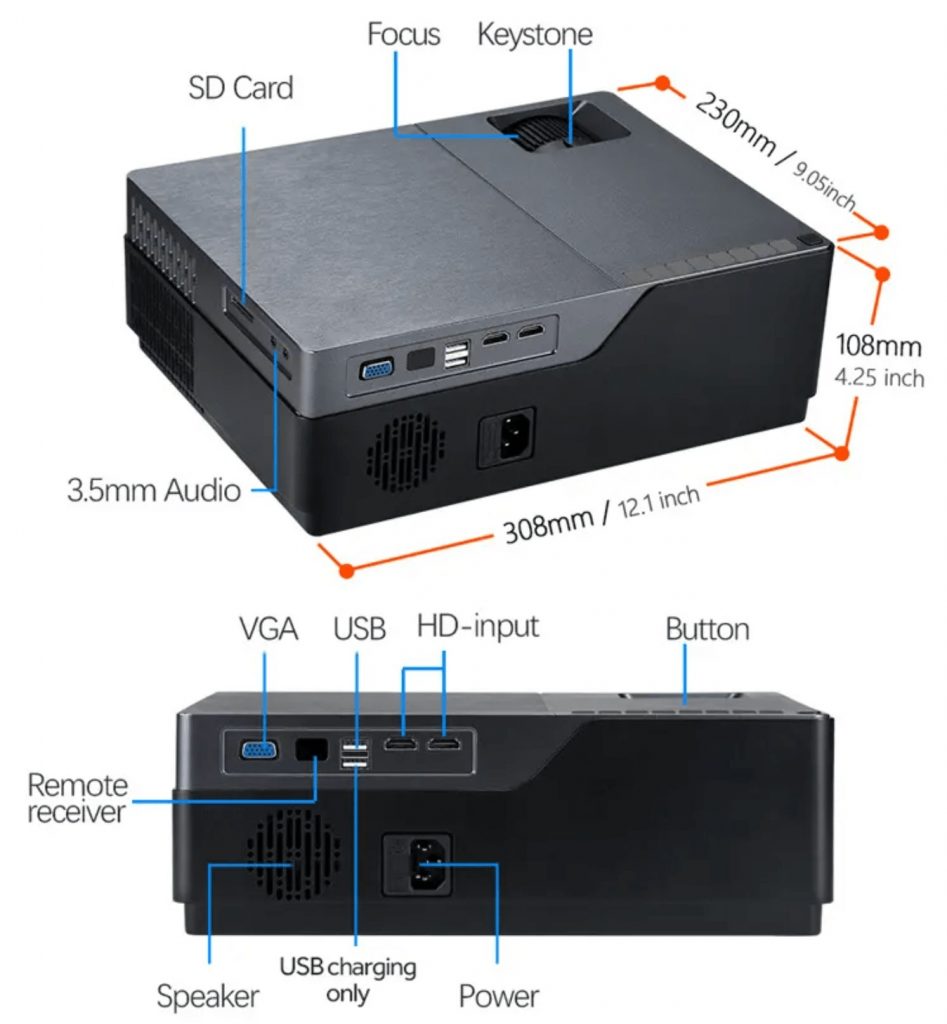 Balenie obsahuje okrem samotného projektora aj ovládač, napájací EU kábel ako aj kábel AV.